Finding a Good Bike Shop...
There are various signs that can help you find a good shop, and some things you should think about asking:
Organisations and certificates:
Many shops may display signs or certificates mentioning one or more of the following: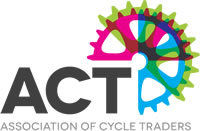 Association of Cycle Traders (ACT)...
This is just what it says. The association represents shops, and to become a member the shop has to promise to comply with their code of conduct (and pay a membership fee, of course). The
ACT
provides its members with information about British Standards and other legal requirements. Some perfectly good shops do not belong to the
ACT
because they feel that it does not represent them properly, or is not worth the membership fee.

Cytech
Short for Cycle Technicians,
Cytech
is an accreditation scheme for bike mechanics administered by the ACT. There are three levels, and to become a level-3 mechanic requires a lot of work. Unfortunately many smaller shops cannot afford to put their mechanics through
Cytech
(it is quite expensive), even though they are very good.
XXXX Authorised Dealer
Many shops display signs or stickers saying that they are Authorised Dealers for a brand of bikes or components. It is very hard to work out what these mean - some companies require shops to send their mechanics on special courses to become authorised, others just insist that the shop buys enough from them.

Ride It Away
shows that the store is an
Association of Cycle Traders
member and is available to offer their Ride It Away retail finance package for purchases of most new bikes and accessories. Options will vary from store to store.
Bicycle Association of Great Britain...
represents manufacturers wholsesalers and importers of bikes and accessories in the UK. You are unlikely to see this mentioned within a shop.

Bike Hub
Bike Hub is a Cycle Industry levy fund which was initially set up by the Bicycle Association (BA) and the Association of Cycle Traders (ACT). Participating retailers and suppliers donate of proportion of the value of each sale they make toward the fund which is then used to help deliver schemes like
Bike Week
and
Bike It
(delivered through Sustrans). Retailers who contribute to this fund are investing a little back into cycling in the UK.
Talk to the salesperson:
Salespeople who are keen cyclists themselves will have a wealth of useful knowledge - good ones won't try to force it down your neck! A salesperson who does not cycle will not really know what they are talking about.

Find out about services, maintenance and repairs:
Bike components bed in after the first few weeks of riding, and a good bike shop will readjust everything which needs doing after this for free. Many will also offer reduced rates on maintenance and repairs for longer periods - a year or two, or even the lifetime of the bike.

Ask about customisation:
If you are buying a new bike, most good bike shops will not charge you for fiting the accessories at the time of purchase.
Most good shops will also allow you to change things that aren't quite right on the bike, if you want to swap the saddle for example - though they'll probably ask you to pay the difference if you are getting a more expensive one!