Bike Jargon Buster
See the bottom of the page for a "map" of the important parts on a bike.
The bike world has a jargon all of it's own, and there are lots of people more than willing to baffle you with it!
It may well help to have some idea what they're talking about:
Bike Stickers...
The stickers on a bike tell you a lot more than who made it and what it is called - they often tell you what the frame is made out of and what components are fitted.
More detail please...
Frame Materials...
Bike frames can be very sophisticated, using materials more commonly seen on racing cars or on the Space Shuttle. They all have their own pros and cons, but he general aim is to get the strongest, lightest frame possible for the money.
More detail please...
Bike Components...
The components are what turns the frame into the bike, and there is a bewildering array available to make you go and make you stop - and most importantly to make you comfortable on the bike.
More detail please...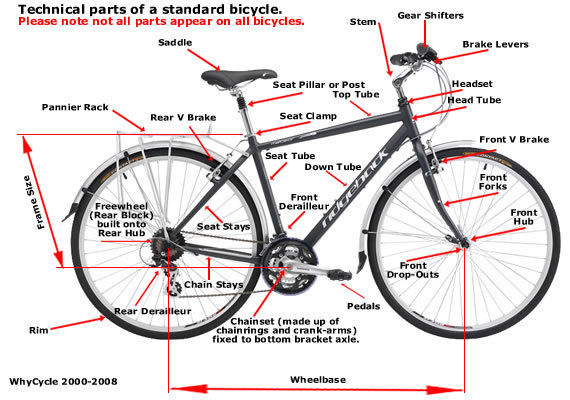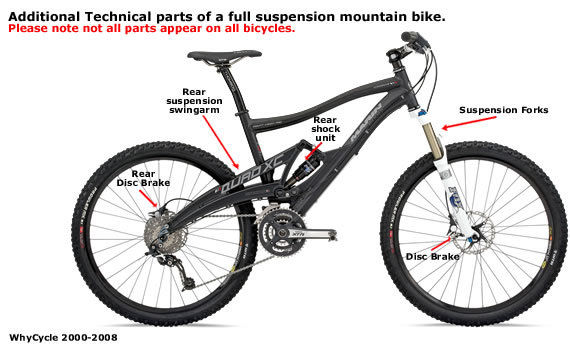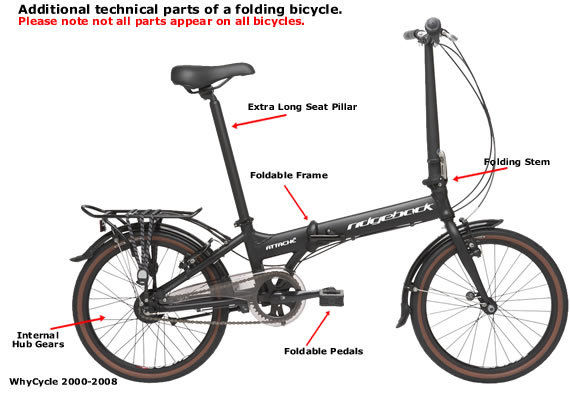 Image Copyrights
Images (modified for use on WhyCycle?) depict bikes manufactured by
Marin
and
Ridgeback
.
Bikes are available from a number of other manufacturers and use of Marin and Ridgeback bicycle images is in no way an endorsement of their product for this purpose.
Permission for use of the images has been sought from
Marin UK
(ATB SALES) and
Ridgeback
(Madison) and copyright over the original images remains with the respective supplier.